HOTEL ALCAZAR **** | MONTE GORDO
Characterized by the architecture of the Sui Generis Arabic style. The Hotel Alcazar is located in Monte Gordo which has one of the most beautiful beaches of Eastern Algarve in the Bay of Monte Gordo. Monte Gordo is surrounded by excellent natural conditions such as the Ria Formosa Natural Park and Reserve. Enjoy all the Comforts of this Hotel in Monte Gordo, in a privileged location, allows you an unforgettable stay, enjoying one of the most splendid bathing areas in the Algarve.
HOTEL YELLOW **** | MONTE GORDO
With a unique location in the Eastern Algarve across to Monte Gordo Beach and surrounded by pine forest and marshland nature reserve of Castro Marim, the hotel invites to longer stays throughout the year. In family enjoy the great dimensions of the rooms, tasty regional cuisine and enjoy the pedestrian access to the beach and to the town of Monte Gordo.
Ideal for family stays, groups and incentives, the Yellow Monte Gordo Beach offers a wide choice of leisure facilities and meetings, such as: 2 restaurants, 1 bar, 3 outdoor pools and 1 indoor heated swimming pool, Health club, games room and fully equipped meeting rooms with capacity up to 300 people.
One of the strengths of Yellow Monte Gordo Beach is their entertainment program that includes a series of sports and recreational activities, as well as live music. The entertainment extends into the evening, which Bingo, Music Quiz, Karaoke and Lotto are the favorite activities of our guests.
The Hotel also offers Kids Club where children can find different ways to have fun during your stay.
Monte Gordo is a parish in the municipality of Vila Real de Santo António. Is situated just 3 km from Vila Real de Santo António, this former fishing village, is distinguished by an extensive and beautiful beach, a mild climate and many pedestrian zones, in Portuguese pavement.
HOTEL MONTE GORDO BAY ***
The Hotel Baia offers modern accommodation less than 300 meters from Monte Gordo Beach and Monte Gordo Casino. It has a solarium and there are golf facilities nearby.
Opening to exterior balconies, rooms at Hotel Baía de Monte Gordo are air conditioned and with satellite tv channels. All rooms include private bathrooms with a bathtub.
The team of reception 24 hours the Hotel Baía can help plan visits and excursions to the city of Vila Real de Santo António and the charming oasis naturalistic of the Guadiana River. The Faro International Airport is 1 hour's drive.
HOTEL BEACH RESORT LOTA ***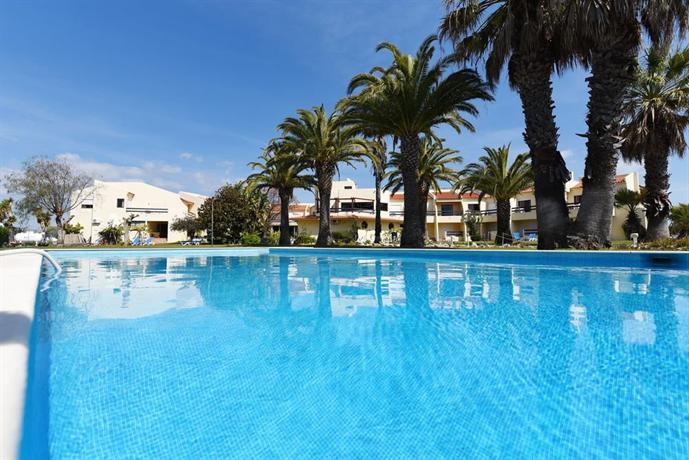 Great place on the beach in Manta Rota. Many views of Manta Rota, including Pego do Inferno, Culatra Island and Monte Gordo Beach are 20 minutes away. The hotel is located 1 km from the center of Manta Rota.
It is close to restaurants and bars.
The hotel offers 24 rooms with telephone, in-room safe and iron.
It is 45 minutes from Faro International Airport.
Free parking, luggage storage and newsstand as well as ironing service and laundry are available at the hotel.
Games room, cots and pool is available for children.
APART – HOTEL DUNAMAR **** | MONTE GORDO
The Hotel-Apartments Dunamar is located on the Algarve coast, in the Bay of Monte Gordo where the sea already enjoys the warmth of the mediterranean and the days are made of sunshine and light. The proximity of Spain and the Faro airport are in addition to the privileges of this paradise hotel. The Hotel-Apartments Dunamar was to search your name to the beach that extends and with which it shares its architecture of lines cared for and intelligent spaces. The building consists of 203 apartments are equipped with demand and good taste, and common areas of support, designed for socializing, and leisure activities. The Hotel-Apartments Dunamar has all the requirements required for the certification of quality, thanks to the value that gives to the requirement and satisfaction of its customers. A walk on the beach, a special dinner, one will be excited or moments of reading, are also pleasures that make the Hotel-Apartments Dunamar, your home in the Algarve.
APART - HOTEL FOZ-ATLANTIS ****
This accommodation is a 4-minute walk from the beach. Set in the charming Bay of Monte Gordo, just 100 meters from the beach, this apartment hotel offers modern, well-equipped accommodation with a seasonal outdoor pool.
Hotel Apartamento Foz Atlântida offers apartments equipped with a kitchenette. Some rooms have panoramic views of the Atlantic Ocean.
Guests wishing to take a break in the kitchen while on vacation can dine at the partner hotel, which is just 100 meters from Hotel Apartamento Foz Atlântida, or the various restaurants nearby.
APART – HOTEL CALEMA *** | MONTE GORDO
Composed by 98 apartments (T0, T1, and T2), all comfortably furnished and equipped with: – satellite TV – direct dial Telephone – room Safes – Air conditioning. In the reception area, with continuous service of 24 hours, it offers a lobby, bar, coffee shop, restaurant and games room. The exterior has a swimming pool and a large Solarium. Enjoy our indoor swimming pool. To relax, we have at your disposal a fully equipped gym, Jacuzzi, Turkish bath and massage room. Each apartment has a spacious terrace with view to the swimming pool or the pine forest. It also offers private parking and a kennel. Beauty and comfort in mind.
APART - LOTA RESORT BEACH

***
This accommodation is a 6-minute walk from the beach. Real Lota offers air-conditioned apartments with a kitchenette just 250 meters from Monta Rota Beach. Facilities include an outdoor swimming pool with a sun terrace, a tennis court and a games room with a pool table.
All apartments at Real Lota have a seating area with a TV, a ktichenette with a microwave, and a private balcony. The apartments are decorated with warm colors, tiled floors and wooden furniture.
The on-site bar offers a selection of refreshing drinks and snacks. Room service is available. Guests can also visit Hotel Turoasis's restaurant next door.
Guests can rent bikes or cars at the Real Lota's 24-hour front desk and explore the surrounding countryside. Praia Verde is 3.1 km from Real Lota and Faro Airport is 43.8 km away. Free parking is available nearby.